Working Group Goals
The short term goal of the Community Food Pathways group is to quickly articulate current consumer pathways to local food. We are working towards establishing a network mapping process that utilizes data collected in farm-supporter interviews conducted by the qualitative research team. The outputs of this process will allow us to do things like:
Identify producer-consumer disconnections in the local food network
Identify under-served/marginalized communities
Inform opportunities for information system design and community development
The long term goal of the group is to support the establishment of updatable community food geographic and network maps that enable consumers-in-need to acquire fresh whole foods produced in their community.
Why map community food pathways?
Through our discussions with collaborators, interviews with farm supporters, and review of the recent literature and seminars surrounding the pandemic and movement to address racial inequities and injustices, we have found the following to be at least a few compelling reasons why it is important for communities to map their food pathways.
Producers cannot sell their product
Product cannot get processed or distributed
People are unable to acquire (local/healthy/fresh) food
People want to know how to acquire local food
Fresh food is (more) expensive
Shortages of some foods in grocery stores
Restaurants and other food businesses are going out of business
Rural farming areas are food insecure because food is sent to urban areas
Under-served and marginalized communities need to be identified and their presence amplified
How does this connect with other aspects of the project?
The Qualitative Research team is interviewing Community Food Coordinators as a part of the "farm supporter" group. Our interviewees describe their local food community in great detail, helping us understand both the themes and variations across local food actors, spaces, operations, and information systems.
In tandem with Software and Resilient Food & Tech Library groups, the community food pathways group will reveal gaps or problem areas that need to be improved, some of which we can address in the design and development phase of this project.
Reference Materials
We are consulting the following mapping methodologies, concepts, and community food maps to inform the mapping process we'll use.
Mapping Methodologies:
Concepts:
Community Food Maps and Directories:
Add a food map to the Resilient Food and Tech Library.
Preliminary Process
We are actively designing a community food pathways mapping process. Our preliminary process outline is as follows. Check back for updates!
Determine the point person, an active member of the local food community

Engage in an initial mapping based on publicly available data

Point person identifies critical actors in the community

Critical actors are interviewed or directly participate in the scoping

Point person and initial participants determine the geographic and network scope:

Identify genres for Source, Intermediary, and Sink of food
Identify supply and demand side inclusion criteria
Identify what is known and what is unknown
Determine mapping medium, tools, distribution and maintenance plan
Assemble initial map

Snow-ball recruit community actors to fill in the "unknown" parts of the map via an interview
Test the map in the community and improve
Prepare the map (and community) for long term use

If one does not already exist, encourage the appointment of a designated local food community coordinator
Release the map as an open, living resource so its data can be revised and the platform improved
We aim to pilot our final process with a community in rural Georgia, a rural-serving-urban community in New York, a peri-urban community in Indiana, and an urban community in California.
Leadership Team (Join us!)
This group meets every-other Wednesday at 4pm ET / 1pm PT. Email Juliet if you are interested in joining: jnnorton@purdue.edu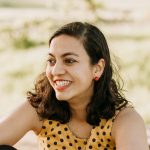 Ankita Raturi
Asst. Prof. @ Agricultural Informatics Lab, Purdue University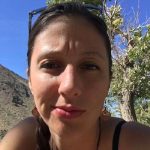 Juliet Norton
Post-Doc @ Agricultural Informatics Lab, Purdue University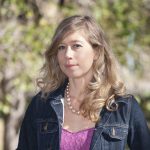 Gigi Owen
Research Scientist @ Climate Assessment for the Southwest, University of Arizona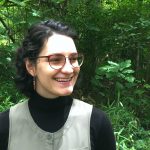 abigail darwin
Grad Student, Local Foods @ University of Georgia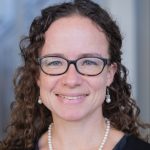 Colleen naughton
Asst. Prof, Environmental Engineering @ UC Merced