Square Flyer
You can also reshare Ankita's (@sudokita) Instagram and Twitter Posts.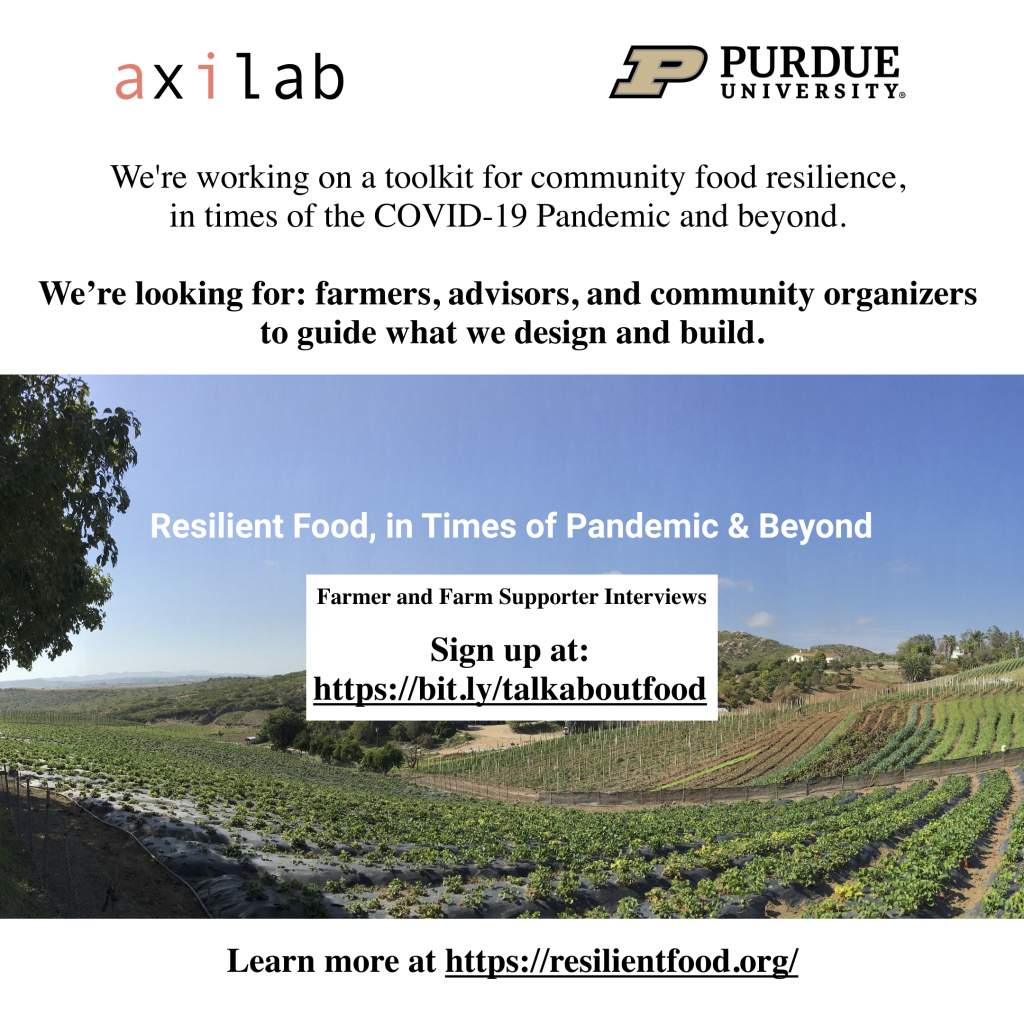 Here's a copy-pasteable tweet:
We're working on a toolkit for community food resilience. Looking for farmers, advisors, and community organizers to guide what we design and build. Learn more https://resilientfood.org or if you're in the Midwest, sign up for an interview https://bit.ly/talkaboutfood!
Vertical Flyer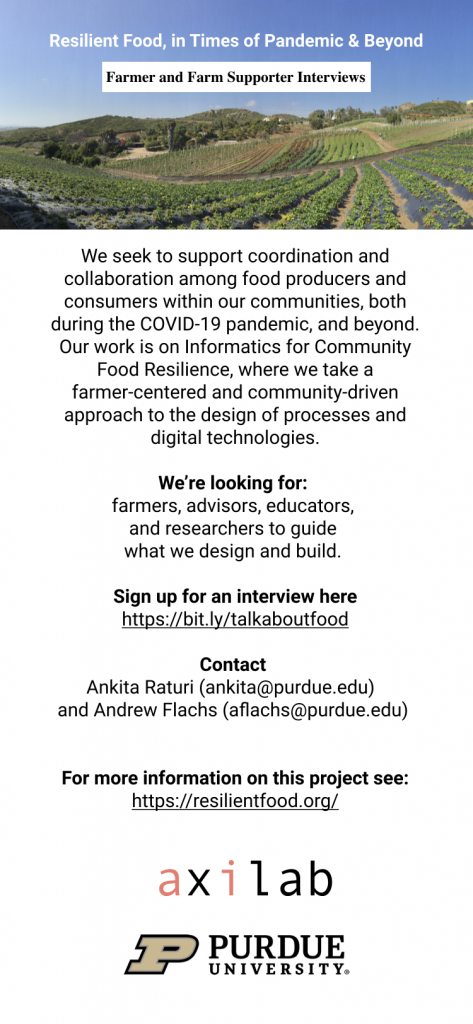 Full Page Flyer
Download PDF or save & share the image below.